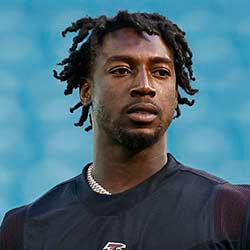 Atlanta Falcons wide receiver Calvin Ridley will be spending the entire 2022 season on the bench – and possibly even longer. The NFL has banned Ridley for betting on games.
The suspension also means he'll be a whopping $11.1 million out of pocket, which would have been his salary for the season.
According to the content of a letter sent to Ridley by NFL commissioner Roger Goodell, there is nothing more closely tied to the success of the league than integrity. Goodell also wrote how this is the responsibility of everybody employed in the league, including the players themselves. He reportedly said Ridley's actions had put the entire league at risk – not to mention the reputations of his teammates and fellow NFL players.
Ridley has in the meantime admitted to having bet $1,500 on NFL games – including a bet that predicted the Falcons to win. He however said in a tweet that he does not have a problematic relationship with gambling.
The Falcons have in the meantime issued a statement regarding Ridley, saying the team had first become aware of the NFL's investigation on February 9. The statement confirmed that the team will be moving forward into the new season without Ridley, as per the league's decision.
In terms of the NFL's investigation, it was discovered that Ridley had made several bets during a mental health break in November last year. The league has confirmed that no other players appear to have been involved in betting alongside Ridley.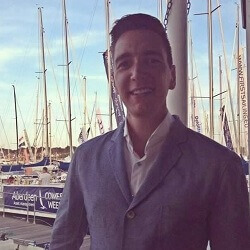 More About Fred Johnson
Fred Johnson is an avid sports betting enthusiast and a qualified journalist. He discovered online betting while at college, and it piqued his interest. Fred has found a way to combine his love of sports and betting with his journalism career, and he always has his finger on the pulse of what's happening in every arena. He's not only keen on sports of all kinds, he is set on providing readers with an unbalanced, unbiased view of what's going on in the world. He's a valuable member of the australianbettingsites.org team, and brings a wealth of expertise to the table.
View Posts – Visit Website