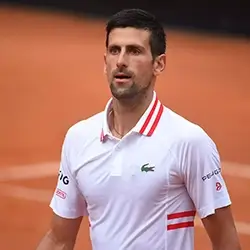 Potentially good news for Grand Slam champion Novak Djokovic is that he might be able to compete in this year's French Open. French authorities recently announced they will soon be suspending all vaccination passes.
With current vaccination restrictions due to be lifted on March 14, Djokovic seems set to be in a position to defend his French Open title. The tournament will get underway at Roland Garros on May 22.
Currently placed at world No. 2, Djokovic had been unable to compete in January's Australian Open in Melbourne following his deportation due to his unvaccinated status.
Previously, France imposed similar restrictions, which had cast a shadow of doubt over the Serbian's changes of playing for a third title at Roland Garros. Djokovic, meanwhile, remains unvaccinated, and has said this status will not change.
But after French Prime Minister Jean Castex announced the planned lifting of the restrictions, it now appears that the road may have been smoothed for the Serb to try for a record-levelling 21st Grand Slam trophy.
According to Castex, collective efforts by the French government and health authorities have ushered in a new phase of easing of restrictions and health and safety measures.
Such easing of restrictions could also see Djokovic competing in next month's Monte Carlo Masters.
The Serb competed for the first time this year at last week's Dubai Championships, but will unfortunately be forced to sit out of the upcoming Masters tournaments in Miami and Indian Wells because of his status.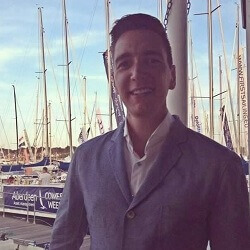 More About Fred Johnson
Fred Johnson is an avid sports betting enthusiast and a qualified journalist. He discovered online betting while at college, and it piqued his interest. Fred has found a way to combine his love of sports and betting with his journalism career, and he always has his finger on the pulse of what's happening in every arena. He's not only keen on sports of all kinds, he is set on providing readers with an unbalanced, unbiased view of what's going on in the world. He's a valuable member of the australianbettingsites.org team, and brings a wealth of expertise to the table.
View Posts – Visit Website